Find The Best Deals For
VPN UK
Compare VPN UK from a huge range of suppliers and find the best deal for you.
Compare deals from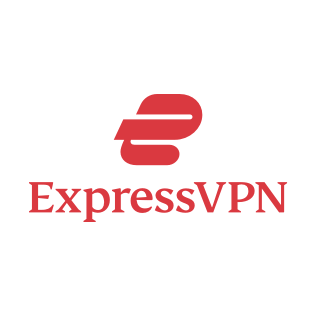 Let's find the right deal for you
We compare deals from all the major providers across the UK to find you the best possible deal. Simply answer a few questions to help us understand exactly what you're looking for.
£8 p.m is the average cost of a VPN in the UK
Some VPN plans provide free options
Restrictions are still in place for accessing certain content so remain within the law
VPN UK deals
Approval rating
Average cost
Check Eligibility
Ready to unlock great deals?
Unlock now
Compare deals across the whole market
Featured in
What is a VPN and why do I need it?

A VPN, or Virtual Private Network, is a type of software that allows users to securely connect to a private network over the internet. VPNs are typically used by businesses to protect sensitive data, but they can also be used by individuals to protect their privacy when using public Wi-Fi networks. One of the main benefits of using a VPN is that it encrypts all of the data that is sent and received, making it impossible for anyone to eavesdrop on your connection.
How do I download a VPN?
There are a number of reasons why you might want to download a VPN. Perhaps you want to ensure that your data is safe and secure when you are using public Wi-Fi, or maybe you need to access a website that is blocked in your country. Whatever your reasons, it is easy to download a VPN. Simply choose a reputable provider and follow the instructions on their website. Once you have signed up for an account, you can download the VPN software onto your computer or mobile device. Then, all you need to do is connect to a server in the location that you want to appear to be browsing from and start surfing the web.
Can you game on a VPN?
A virtual private network (VPN) can offer many benefits for gamers, including improved security and privacy, reduced lag, and access to geo-restricted games. However, it's important to choose the right VPN provider, as some do not offer the same level of service. When looking for a VPN for gaming, be sure to choose one with low latency, high speeds, and a large server network. In addition, make sure that the provider does not keep logs of user activity, as this could impact your privacy. With the right VPN in place, you can enjoy a safer and more enjoyable gaming experience.
Are VPNs free?
VPNs, or Virtual Private Networks, are a popular way to secure one's internet connection and protect their privacy. However, VPNs are not free. While there are some free options available, they typically come with limits on data usage, speed, and server availability. In addition, free VPNs often sell user data to third parties in order to make money. For these reasons, it is generally recommended to avoid free VPNs in favor of paid options. Paid VPNs offer more reliable service and better privacy protection, though they may cost a few dollars per month. Ultimately, the decision of whether to use a free or paid VPN depends on one's needs and budget.
Can I get a VPN on my phone?
A VPN, or virtual private network, is a service that encrypts and directs internet traffic through a secure server. Typically, VPNs are used to protect user data and activity from being monitored or intercepted by third parties, such as ISPs or government agencies. While VPNs are most commonly used on desktop computers, it is possible to get a VPN on your phone. Many VPN providers offer mobile app versions of their software, which can be installed on Android and iOS devices. In addition, some providers offer manual configuration options for phones that do not have access to app stores. Before setting up a VPN on your phone, be sure to research different providers to find one that meets your needs and provides adequate security features.
Can I legally use a VPN?

Many people use Virtual Private Networks (VPNs) to protect their privacy online. A VPN encrypts and routes your internet traffic through a remote server, making it difficult for others to track your online activity. However, there is some confusion about whether or not VPNs are legal. The short answer is that yes, VPNs are legal in most countries. However, there are a few exceptions, In addition, some countries have restrictions on what types of content can be accessed using a VPN. Overall, however, VPNs are legal in most parts of the world and can be a helpful tool for protecting your privacy online.
Do your research
When you start a new provider, they usually offer lower prices for the first three months. Make sure that after your time is up and it goes back to its original price, you are aware of what the change will be.
Read reviews
When you're looking for a VPN that will work, it's important to take the time and read some reviews from people who have used them before. This is because they can let know whether or not their service was reliable.
Compare market leaders
You can always find a VPN that will suit your needs, but there are some things you should take into consideration. The first is the type of data protection it provides – do I need encryption for my communications? Is speed important or would something cheaper work just as well in this instance?
Understand restrictions
Before you purchase a VPN, make sure to read up on any restrictions in your country that may mean using one would be illegal, and to make sure any content you view is legal.