Compare deals from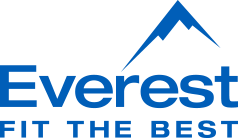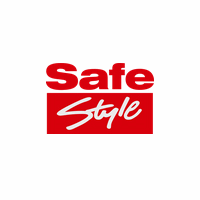 Let's find the right deal for you
We compare deals from all the major providers across the UK to find you the best possible deal. Simply answer a few questions to help us understand exactly what you're looking for.
Start my search
£350 per window is the average price in the UK
Think about replacing windows every 15 - 20 years
Get windows as cheap as £150
uPVC Windows deals
Approval rating
Average cost
Check Eligibility
Ready to unlock great deals?
Unlock now
Compare deals across the whole market
Featured in
Start my search
What type of window is the most energy-efficient?
Windows can be a source of drafts and heat loss. To improve your home's energy efficiency, it's important to choose the right window type for your climate and needs. In general, insulated windows with low-e coatings are the best choice for most homes. But if you live in an area with extreme weather conditions, you may need to choose a different type of window. For example, wind-resistant windows are a good choice for homes in hurricane-prone areas, and impact-resistant windows can help to protect against severe storms and flying debris. With so many options available, it's important to work with a qualified contractor to ensure that you choose the best windows for your home.
What is a uPVC window?
A uPVC window, also known as a vinyl window, is a type of window that is made from a type of plastic known as unplasticized Polyvinyl Chloride. Unlike traditional wooden or metal windows which are prone to warping and rot, uPVC windows are highly durable and tough. They are also typically very energy efficient and provide excellent insulation against both heat and cold.
How do I know when my uPVC windows need replacing?

uPVC windows are a popular choice for homeowners because they are durable and require little maintenance. However, like all products, they will eventually need to be replaced. There are a few telltale signs that your uPVC windows may be nearing the end of their lifespan. For example, if you notice condensation or frost buildup on the glass, this is a sign that the seals around the window panes are no longer effective. You may also notice warping or cracking in the frame, or drafts coming through the window. If you see any of these signs, it's time to start shopping for new windows. Fortunately, there are a variety of uPVC windows on the market that can suit any budget and style. With a little research, you're sure to find the perfect windows for your home.
How long do windows last?
windows generally last between 15-30 years, but it depends on the manufacturer and environmental factors.
How much does it cost to put a window in a home?
The cost of putting a window in a home depends on several factors, including the size and type of window, the location of the window, and the contractor you hire. The average cost of a standard-sized window is between £200 and £600. However, if you need a custom-sized window or a more unusual type of window, the cost can be significantly higher. The location of the window also affects the price. Windows that are located on an exterior wall or on a second story are generally more expensive to install than windows on the first story or an interior wall. Finally, the contractor you choose to install your window will also impact the total cost. Be sure to get multiple estimates before selecting a contractor to ensure you are getting the best possible price.
Should I replace all windows at once?
This depends on the quality of your households windows. If they are all worn out then it is a smart decision to replace them all at once as it will be cheaper than doing individual windows throughout the year. But the cheapest option is to only replace the windows that need replacing.
SpotDif's
uPVC Windows

tips
Check the window's energy efficiency
Make sure you check the window will keep warm air in and cold air out, read about the window and check its ratings.
Understand warranty
Double check the warranty as some companies will provide lifetime warranty, but it may only last three to four years after the installation date. Others will provide a full twenty five to thirty years warranty period.
Know building codes in your area
It is a good idea to make sure that you will not run into any issues after the installation of you windows, as it may be in breach of building codes in your local area.
Concern about window quality
Window companies are subject to a variety of legal requirements. This includes ensuring that windows are properly glazed and installed, and that they meet all applicable energy efficiency standards. If you are uneasy about the process, do no hesitate to check if they are following their correct legal requirements.