Find The Best Deals For
Composite Doors
Compare Composite Doors from a huge range of suppliers and find the best deal for you.
Start my search
Compare deals from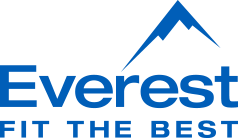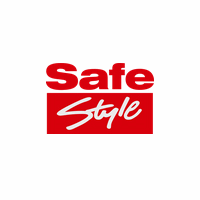 Let's find the right deal for you
We compare deals from all the major providers across the UK to find you the best possible deal. Simply answer a few questions to help us understand exactly what you're looking for.
Start my search
Composite Doors can be purchased from as cheap as £100
Some providers will insist on a home visit
Average composite door price in the UK is £500
Composite Doors deals
Approval rating
Average cost
Check Eligibility
Ready to unlock great deals?
Unlock now
Compare deals across the whole market
Featured in
Start my search
What gap should be under a door above an unfinished floor?

Some of the most important considerations include the type and material of the flooring, as well as the width of the door itself. Generally speaking, it is recommended that a gap between 0.5 and 1 inch should be left under the door to allow for ventilation, although this may need to be increased if you are using a thick or unusually heavy flooring material. Additionally, you should ideally select a door with hinges that can accommodate at least 1/8 inch extra space in order to prevent binding or other issues with wear and tear.
Are fire doors a legal requirement UK?
Fire doors are a legal requirement in the UK, apart from private homes. They play an essential role in ensuring the safety of building occupants in the event of a fire. These doors are designed to provide a barrier between flames and other parts of the building, helping to contain and slow down the spread of fire. They must also have certain specifications in terms of integrity and insulation, with stringent guidelines to ensure that they meet all necessary standards for fire protection.
What is a composite door?

A composite door is a type of door made from a variety of materials, including wood, glass, metal, and plastic. Composite doors are often used in commercial and industrial settings because they are durable and easy to maintain. However, they can also be used in residential settings. Composite doors are available in a variety of styles, colors, and designs, making them a popular choice for many homeowners.
How to choose a door style?
When it comes to choosing a door style, there are several important factors to consider. At the most basic level, you need to think about what kind of material you want your door to be made from. Some popular options include wood, metal, and plastic. In addition, you will need to take into account the type of doorknob or handle that is most practical for your home. Other considerations might include aesthetic preferences, and functionality.
How do you burglar proof a front door?

Door security is an important aspect of home security. There are a few simple measures that can be taken to Burglar proof a front door. The first step is to make sure the door is made of solid material such as wood or metal. A solid door is more difficult to break through than a hollow door. Door security hardware such as deadbolts and strike plates can also make it more difficult for a burglar to break through a door. Door viewers or peepholes can also be installed so that you can see who is outside before opening the door. Finally, it is important to keep doors and windows locked even when you are home. By taking these simple steps, you can make your home more secure and less likely to be targeted by burglars.
Can I paint a composite door?

You can paint a composite door, but there are a few things you need to keep in mind. First, the door needs to be properly prepared. This means sanding down the surface to create a smooth base for the paint to adhere to. You should also use a primer designed for composite doors before painting. Once the primer is dry, you can then paint the door with a regular latex paint. Just be sure to use light coats and allow each coat to dry completely before applying the next one. With proper preparation and care, you can easily give your composite door a new look.
SpotDif's
Composite Doors

tips
Don't feel pressured into a home visit
Some companies offer free guides on doors and offer to follow up with a home visit. You don't have to say yes to this; you're still free to shop around.
Compare market leaders
There is always certain benefits to each particular company, make sure you are aware of what they are, and what suits you best.
Watch out for upselling
You shouldn't need to replace your door often, so be wary of anyone telling you to do so. Doors should last for around 30 years.
Do your research
Many companies will do all the work for you, but its a good idea to research all the factors needed for the installation of your door, it could save you money and time in the future.